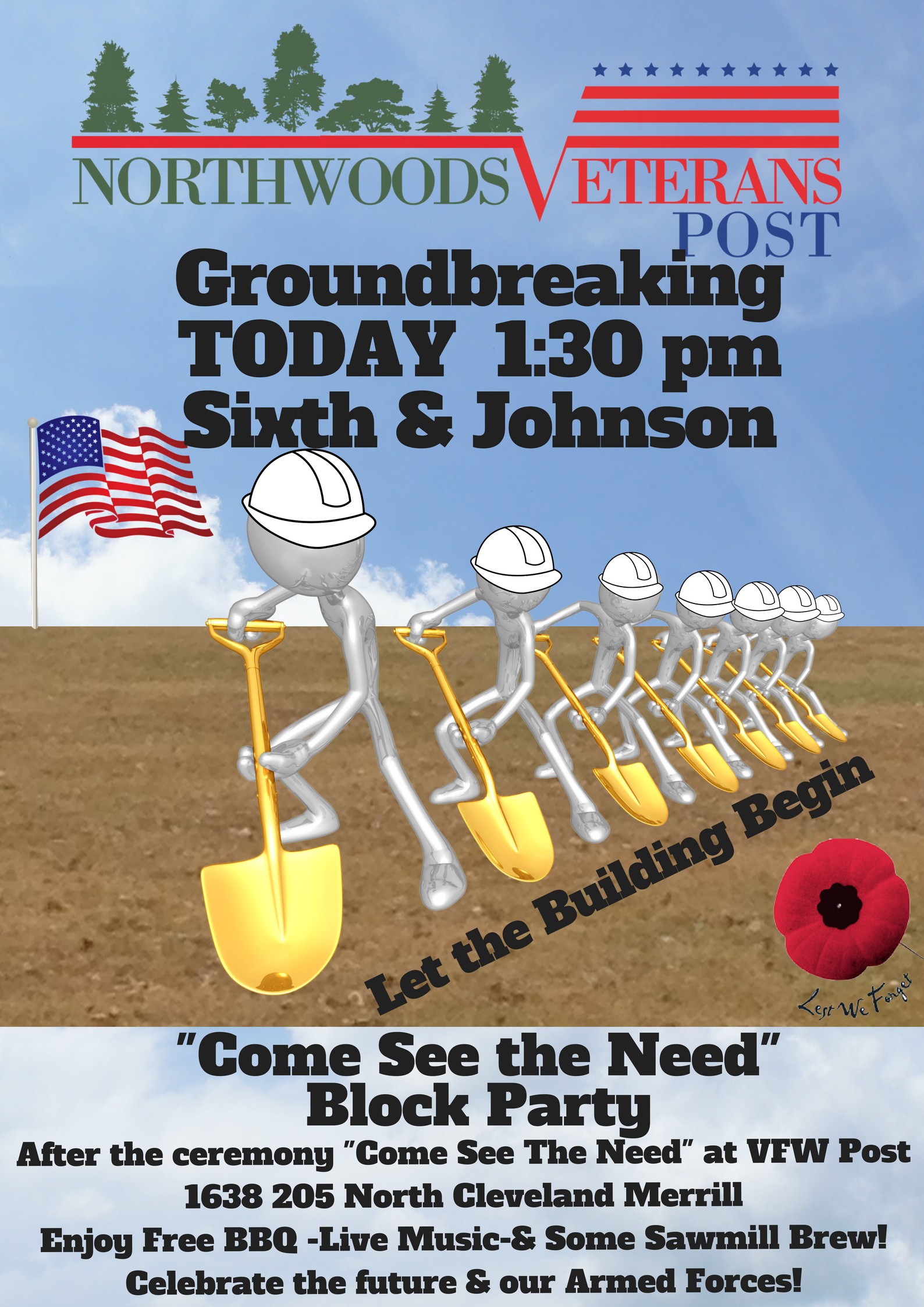 04 May

Groundbreaking Ceremony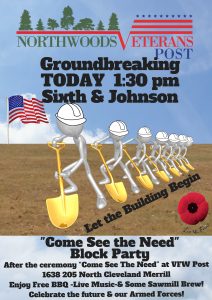 Our Eight Organizations along with Church Mutual Insurance will be performing a groundbreaking ceremony for the construction of the Northwood Veterans Post building which will be 14,376 sg. ft. and hopes to serve the entire Central WI area.
You are invited to join us to celebrate unwavering support in serving our Veterans and Scouts. The Northwoods Veterans Post uniting 8 organization will be one of only a few joint organizational posts in the nation providing unique opportunities to bridge the gap between Veterans, youth, and the private sector. In addition, the building will provide a home for our nation's first United States Military Chaplains Registry offering opportunities for continued support all over the world.
The new post, which is expected to open 2020, will include a Wellness Room, Fitness Center, 8 Offices, 4 Meeting Rooms, Education Center, Kitchen, Storage Building, Volleyball Courts. Access to Hiking, Biking, Snowmobile, and ATV Trails.
Your support and presence are necessary to see this project take off. We wish to personally invite you to the groundbreaking ceremony on Saturday, 19th of May 2018 on Johnson Street near the Merrill Memorial Park Cemetery at 2pm. An After celebration will be held at the current VFW Post 1638 205 North Cleveland Merrill immediately following the ceremony with Music, BBQ, and Beverages (first come first serve). "Come See The Need" for a new building and celebrate Armed Services Day with the hopes of a brighter future.
Thank you for your support of Our Veterans & Scouts
Northwoods Veterans Post Committee